Why PVY e-Bikes are good for everyday riding
Aug 22, 2023
Why PVY e-Bikes are good for everyday riding
In recent years, electric bikes (e-bikes) have gained immense popularity as a convenient and eco-friendly mode of transportation. PVY, a prominent name in the e-bike industry, offers a range of impressive models that cater to various preferences and needs. In this blog, we'll take a closer look at three remarkable PVY e-bikes: the Z20 Pro, Z20 Plus, and H500 Pro. These e-bikes are designed to make everyday riding a breeze, offering powerful performance, innovative features, and practicality for urban commuters and adventurous riders alike.
PVY Z20 Pro foldable E-Bike: A compact and affordable bike for commuting
The PVY Z20 Pro stands out for its compact and foldable design, making it perfect for urban dwellers with limited storage space. This e-bike is CE certified, ensuring its quality and safety standards. With a maximum speed of 25 km/h, the Z20 Pro complies with legal regulations while still providing a brisk pace for city rides.
Equipped with a 250 W hall brushless DC motor, this e-bike delivers a torque of 50 Nm, which translates to excellent acceleration and climbing capabilities. The aluminum alloy frame ensures durability without compromising on weight. The front inserted damping system and mechanical disk brake guarantee a smooth and responsive riding experience.
The Z20 Pro's 36V, 10.4 Ah li-ion battery provides a range of 50-80 km on a single charge, making it ideal for short to medium commutes. The IPX5 waterproof rating ensures reliability even in inclement weather. The digital display, USB charging port, and integrated lights contribute to the e-bike's user-friendly features. Its total size is just 1790 * 620 *1290 mm and it can be conveniently folded for storage and transportion.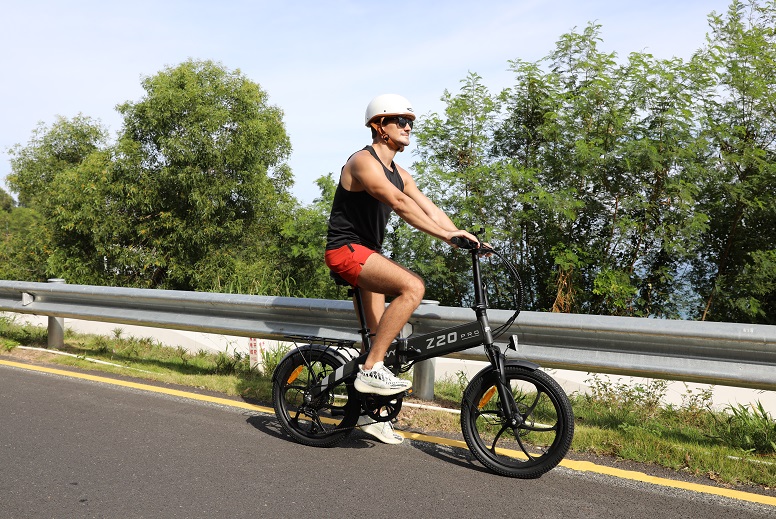 PVY Z20 Plus E-Bikes: Unleash the Power
The PVY Z20 Plus e-bikes come in two variants: the Z20 Plus 1000 and Z20 Plus 500. Both models are designed to offer versatility and speed, with the option to unlock higher power outputs for those seeking an extra boost.
The Z20 Plus 1000 boasts a maximum speed of 25 km/h, which can be unlocked to 50 km/h, making it suitable for both city cruising and longer rides. Its 100 Nm torque and 250 W motor, unlockable to 1000 W, ensure a dynamic and powerful ride. The front suspension fork and rear mechanical shock absorber provide enhanced comfort, especially on uneven terrain.
With a 48V, 16.5 Ah li-ion battery, the Z20 Plus 1000 offers an impressive range of 120 km on a single charge. The 5-hour charging time is relatively quick considering the extended range. Shimano 7-speed gears allow for smooth gear shifting, and the full-color display keeps riders informed about speed, battery level, and more. Safety features, including the powerful 1200 lumens headlamp and integrated tail light with brake light, contribute to a secure riding experience.
The Z20 Plus 500 retains many of the same features as its more powerful counterpart but offers a 500 W power output and a range of 100 km. This model is an excellent choice for those who prioritize cost-effectiveness without compromising on performance.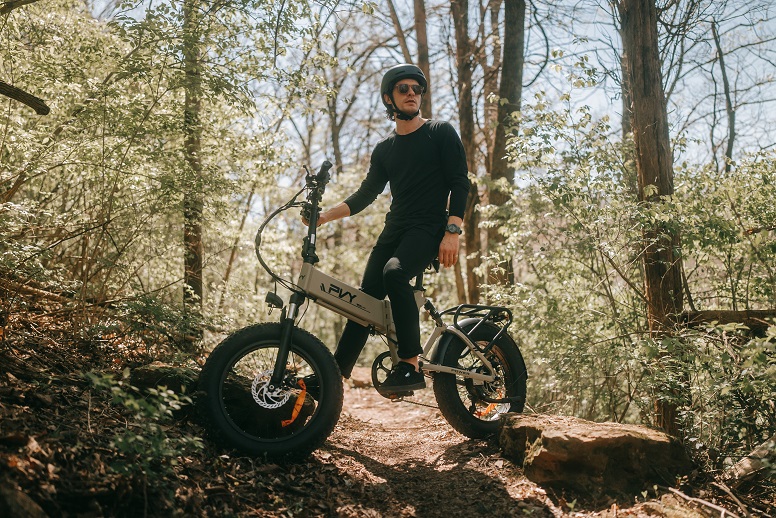 PVY H500 Pro Mountain E-Bike: Conquer the Trails
For riders who seek adventure beyond the city streets, the PVY H500 Pro Mountain E-Bike is an excellent choice. With a 250 W motor and 38 Nm torque, this e-bike is designed to conquer challenging terrains and steep climbs with ease.
The H500 Pro boasts a maximum range of 90 km on a single charge, thanks to its 36V, 10 Ah battery. The 21-speed Shimano gears provide versatile options for tackling various inclines and speeds. The front shock absorption fork with a shoulder control lockout enhances the bike's trail-riding capabilities, ensuring a smooth and controlled ride.
Safety and convenience features are not compromised in the H500 Pro. The IP66 color display keeps riders informed, while the LED headlight and mechanical disc brakes ensure visibility and reliable stopping power. The ergonomic seat and aluminum crankset contribute to rider comfort during long off-road excursions.
In conclusion, PVY e-bikes offer a range of options for everyday riders, whether you're commuting through the city, exploring trails, or seeking a versatile and powerful e-bike. The Z20 Pro's compact design, the Z20 Plus' dynamic power options, and the H500 Pro's mountain-taming capabilities showcase PVY's commitment to creating e-bikes that cater to different riding preferences. With their innovative features, powerful motors, and reliable battery systems, PVY e-bikes are undoubtedly a great choice for modern riders seeking convenient, efficient, and enjoyable transportation options.