PVY Z20 Pro vs. ENGWE C20: A Comprehensive Comparison
Oct 13, 2023
PVY Z20 Pro vs. ENGWE C20: A Comprehensive Comparison
Introduction:
Electric bikes have gained immense popularity in recent years, offering an eco-friendly and efficient alternative for commuting and recreational purposes. In this blog, we will be comparing two noteworthy e-bike models - the PVY Z20 Pro and the ENGWE C20. Both models offer unique features and specifications that cater to a wide range of riders. Let's delve into a detailed comparison to see which one might be the better fit for you.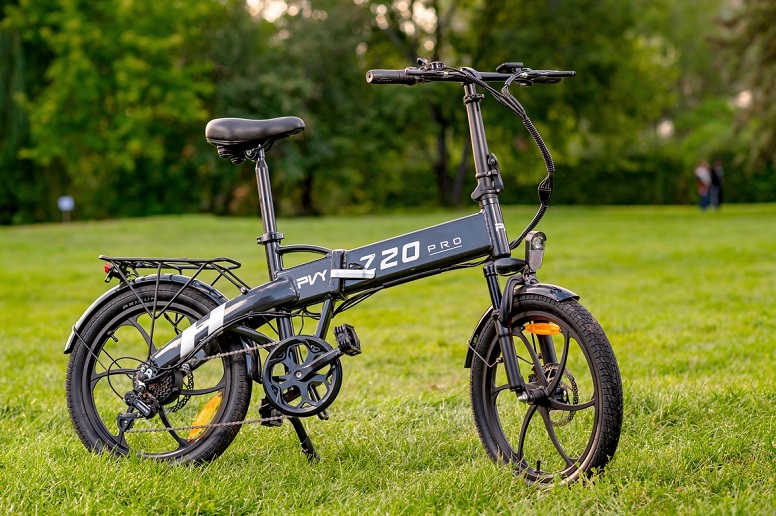 Performance and Power:
PVY Z20 Pro: Boasting a powerful 250W brushless DC motor with 50 Nm of torque, the Z20 Pro offers impressive acceleration and hill-climbing capabilities. Its 10.4 Ah li-ion battery provides a range of 50-80 km, making it an excellent choice for longer journeys.
ENGWE C20: The C20 is equipped with a 250W high-speed brushless motor and a 36V 10AH battery. While it offers a competitive speed of 25 km/h, its mileage in moped mode is approximately 80 km, which is equally commendable.
Advantage: The PVY Z20 Pro takes the lead in terms of torque, providing enhanced acceleration and climbing ability.
Build and Construction:
PVY Z20 Pro: Built with an aluminum alloy frame, the Z20 Pro combines strength and durability without compromising on weight. Its front inserted damping system ensures a smooth and comfortable ride, even on uneven terrain.
ENGWE C20: The C20 also features an aluminum alloy frame, providing a balance between sturdiness and weight. It weighs slightly more at 24 kg, but this is attributed to its larger 20*2.4 inch tires.
Advantage: Both models have robust aluminum frames, with the PVY Z20 Pro excelling in its damping system for enhanced ride comfort.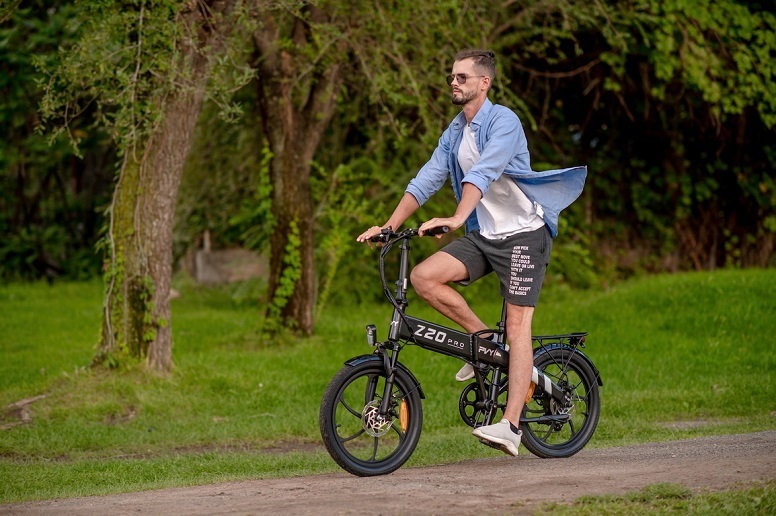 Braking System:
PVY Z20 Pro: Equipped with mechanical disc brakes, the Z20 Pro ensures reliable and responsive stopping power, contributing to rider safety.
ENGWE C20: The C20 also features a mechanical disc brake system, providing reliable braking performance.
Advantage: It's a tie in terms of braking systems, as both models utilize equally effective mechanical disc brakes.
Additional Features:
PVY Z20 Pro: The Z20 Pro comes with a range of extra features, including a full-color display, integrated taillight with headlight, phone holder on the rear frame, and a powerful 1200-lumen headlamp. These features enhance both safety and convenience.
ENGWE C20: While the C20 offers an LED instrument panel, it doesn't provide the additional features seen in the Z20 Pro.
Advantage: The PVY Z20 Pro stands out with its comprehensive set of additional features, particularly the integrated lighting system.
Portability:
PVY Z20 Pro: The Z20 Pro offers convenient folding dimensions of 890*380*645mm, making it easy to transport and store when not in use.
ENGWE C20: The C20's folding size is slightly larger at 100*54*77cm, making it a bit less compact compared to the Z20 Pro.
Advantage: The PVY Z20 Pro wins in terms of portability due to its more compact folding size.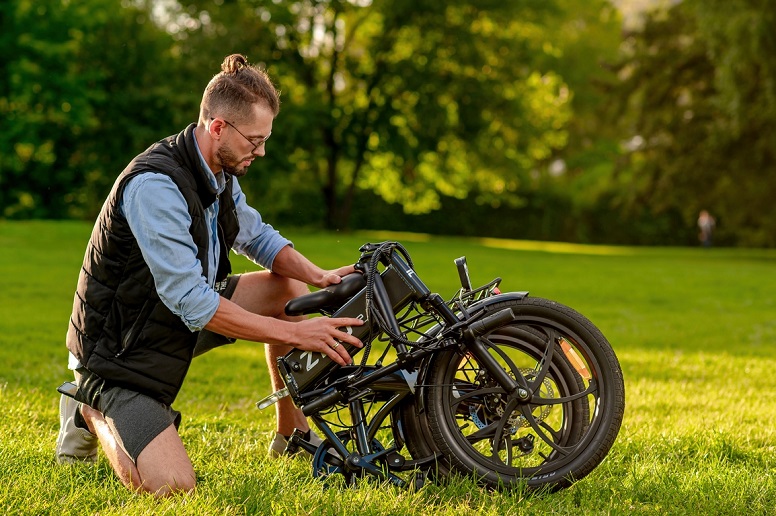 Conclusion:
Both the PVY Z20 Pro and ENGWE C20 are commendable electric bikes, each with its own set of strengths. The Z20 Pro shines with its powerful torque, advanced features, and superior portability, making it an excellent choice for riders seeking a high-performance e-bike. However, the ENGWE C20 offers impressive mileage in moped mode, making it a strong contender for those prioritizing longer journeys. Ultimately, the choice between the two will depend on your specific preferences and riding needs.