Introducing the PVY S2: Elevate Your Urban Ride
Nov 09, 2023
Introducing the PVY S2: Elevate Your Urban Ride
PVY S2 E-bike
Welcome to the future of urban commuting with the PVY S2, a 16-inch folding e-bike that's set to revolutionize the way you navigate the city. Its sleek cylindrical frame and compact design offer unparalleled convenience without compromising on performance, making it the perfect companion for all your city adventures. Whether it's for work, leisure, or a blend of both, the S2 is here to redefine your urban commute, ensuring every journey is a smooth, eco-friendly experience. Join us as we unfold the future with the PVY S2.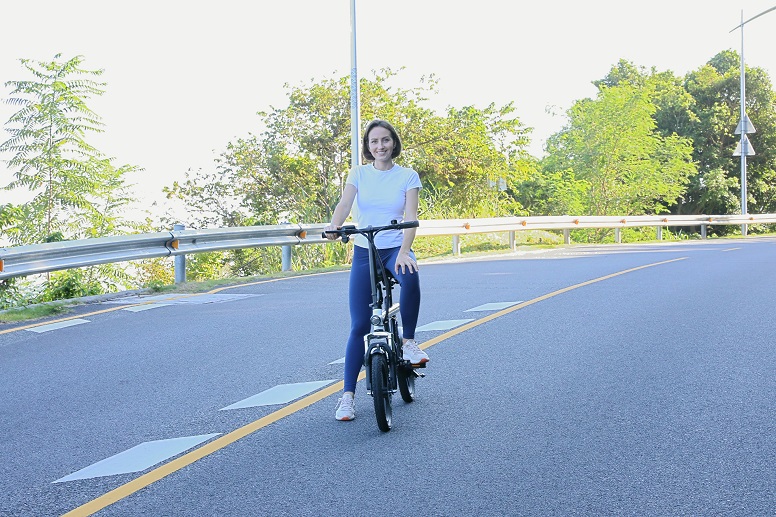 Unleash the Power with a 250W Geared Hub Motor
The PVY S2 is equipped with a powerful 250W geared hub motor that's designed to transform your urban commute. With 37N·m of torque, experience superior acceleration and gradeability, all while staying compliant with European and UK legal standards.
Long-lasting Energy with a 36V 7.5Ah Li-ion Battery
Experience reliable performance with the lightweight 36V 7.5Ah Li-ion battery. Fast charging and small in size, this battery ensures you can go the distance. In pedal mode alone, it can take you up to an impressive 60KM.
Certified for Quality and Reliability
Rest easy knowing that the PVY S2 is CE certified by SGS, a mark of its reliable and guaranteed quality. All accessories meet the certification requirements set forth by professional testing organizations.
Effortlessly Compact, Limitlessly Adventurous
The S2 features a 2-section frame design that folds effortlessly in just 5 seconds, allowing you to take it anywhere with ease. Store it under tables, in trunks, on subways, or any other compact space, making it your go-to companion for enjoyable journeys anytime, anywhere.
Technical Specifications
Motor: 250W hall brushless gear DC Motor
Battery: 36V 7.5Ah Li-ion battery
Charge Time: 3-4 hours
Frame: Steel
Fork: Steel
Brake (F/R): Mechanical disc-brake
Max Speed: 25km/h
Max Range: 60km
Max Load: 120kg
Pedal Assist: 3 level
Performance and Dimensions
Net Weight: 19kg
Speed: Single speed
Tire: 16"*2.125 pneumatic tire black
Load capacity: 264 lbs (150KG)
Rider height: 4.2(ft)-6(ft) / 150CM-185CM
Take Your Urban Commute to New Heights
The PVY S2 is not just an e-bike; it's a statement of style, innovation, and efficiency. Elevate your urban ride with the S2 and experience a whole new level of convenience and adventure. Say goodbye to traffic jams and hello to a greener, more enjoyable way to explore the city. Embrace the future today with the PVY S2!