Common ebike motors and their advantages
Jul 11, 2023
Common ebike motors and their advantages
An ebike has to have a motor, and in this blog, we will explore of different types and brands. The main makes include Bosch and Shimano and there others smaller emerging brands that are getting market share too. Some ebike manufacturers combine different components from various brands.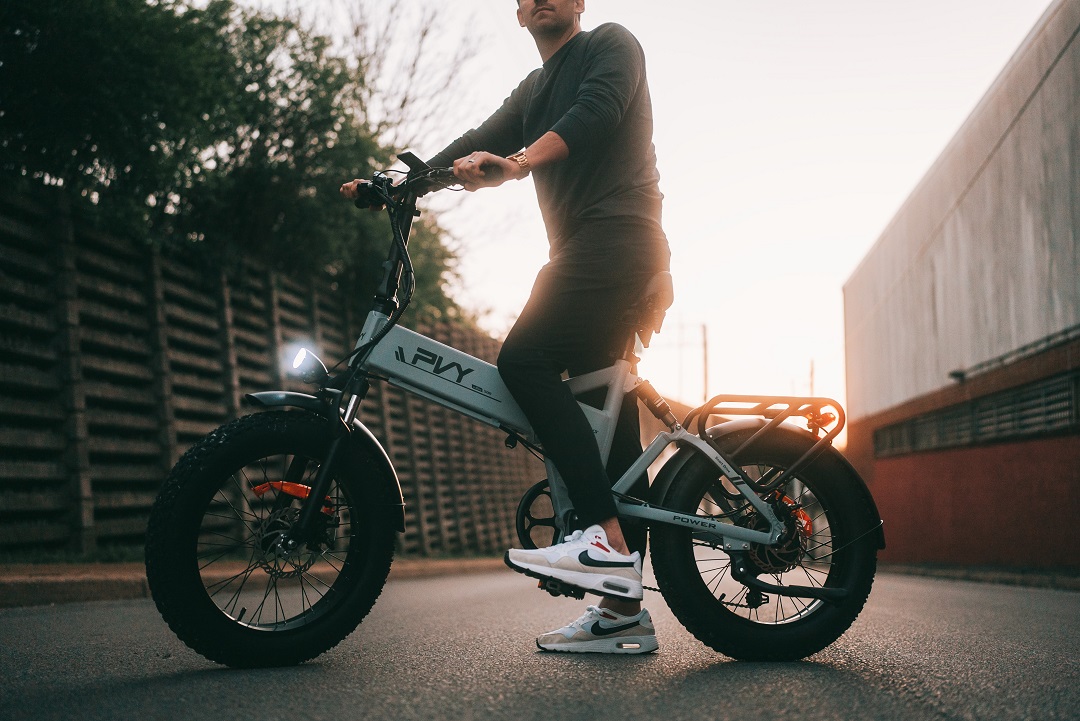 Motor positioning
There are normally 3 areas in which to place the motors. The front-hub is often used by cheaper ebikes and those regular bikes with conversion kits use front-hub motors. They are also mainly used electric hybrids and electric folding bikes used for commuting .
Mid-mounted motors have the advantage of keeping a central and lower centre of gravity which is beneficial for mountain biking. They are normally mounted in the bottom bracket area.
Rear-hub motors make it difficult to tell that the bike is electric. They are normally found on hybrid electric road bikes.
Torque and motor power
Electric mountain bikes normally have motors with higher torque motors to help go up steeper climbs. The power is usually measured in watts. Ebike laws in most countries limit a motor's continuous power output to 250 watts. Most motors provide higher outputs than what is allowed for short time periods.
Torque is also an important way to measure performance. It is measured in Newton metres (Nm) and is a measurement the turning force of the motor. More torque increases the ability to tackle steeper slopes.
Mid-drive motor systems
Shimano Steps and Fazua mainly use the mid-drive motor systems. Some brands including Specialized and Giant manufacture their own motor systems.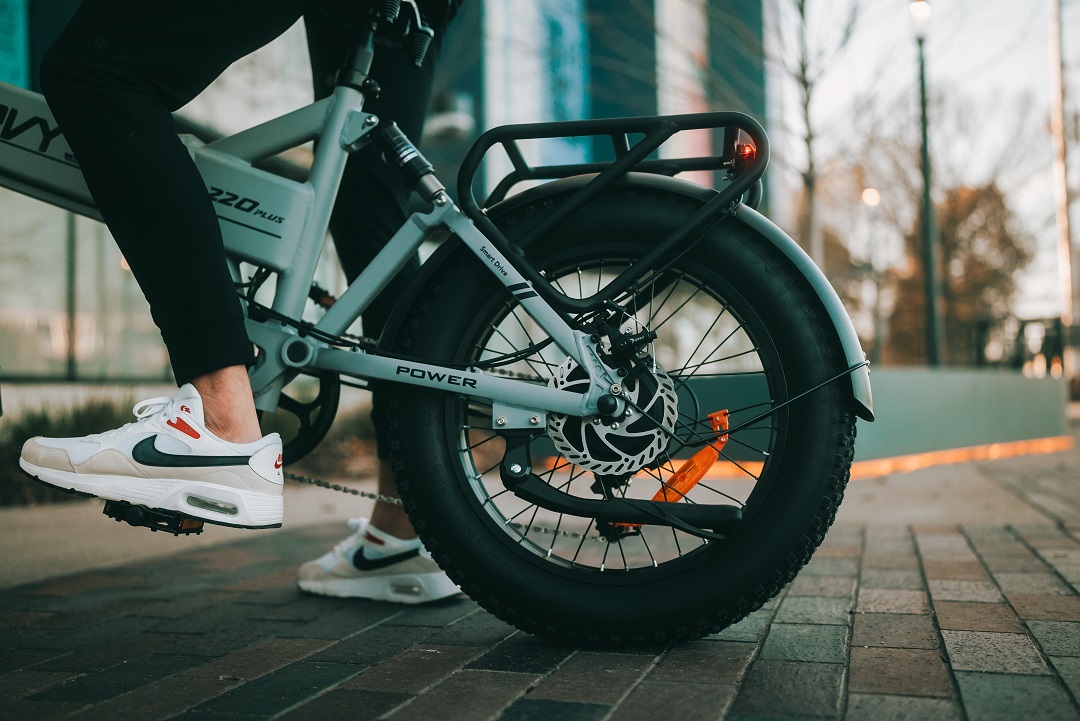 Bosch ebike motors
Bosch has a range of motors for a many types ebikes. The brand has six variations of its mid-drive motor unit and some have variations of the hub gear and derailleur gears.
Bosch's motors offer four levels of assistance. The torque ranges from 40Nm for the 'Active Line' variants (normally used on hybrid bikes) to 85Nm for the 'Performance Line CX' models (normally used on mountain bikes). The weight ranges 2.9kg and 3.2kg.
Bosch has combines the Performance Line CX motor, 'Flow' app, remote control and Kiox 300 head unit and batteries with up to 725Wh capacity which are mounted on top of the bike's down tube or under a rear rack. It calls this the Smart System. Bosch 'PowerTube' batteries are positioned inside the frame and it to further boost range, it is possible to add another battery.
Bosch's controllers can be mounted on the bike's handlebars or integrated into the top tube where it can include LED displays. Compatible apps enable to both control and monitor the motor.
Bosch motors are featured on many brands such as Cube Cannondale and Canyon.
Shimano ebike motors
Shimano is moving towards providing motors for road and gravel ebikes. Its Steps motor system was primarily for urban and eMTB riders. Shimano produces five motors.
For mountain bikes, it has the E7000. The EP6 and EP8 models have 60Nm or 85Nm torque and a battery with up to 630Wh capacity which can be mounted either externally on the down tube or within the frame. The EP801 motor or EP8 is the successor of Shimano's original EP8000 motor and like Bosch's Performance Line CX motor has 85Nm torque. The EP6 motor has the same output as the EP8, is more affordable but is heavier. The EP6 and EP8 motors have automatic shifting and can allow shifting without having to pedal.
The E6100 motor is aimed at hybrid ebikes. Weighing 2.8kg, it gives 60Nm torque and can offer automatic gear shifting when paired to a Di2 groupset. Like the MTB units, it can be powered by batteries with between 418Wh and 630Wh capacity. Thse can be mounted on a pannier rack, or on external or internal frame mounting.
The EP8 Cargo, EP6 Cargo and E6100 Cargo are for use on cargo bikes and have higher torque from lower speeds compared to the standard units. They can be connected with third party battery brands for up to 1,000Wh.
Shimano's E5000 motor has lower torque and is designed for use on electric hybrid bikes.
Fazua ebike motors
Fazua is a German brand which produces lightweight motors. They are used on electric road, mountain and hybrid bikes. Trek, Pinarello and Look are companies that use Fazua motors.
They have comparatively lower weight, have internal placement and a smaller profile. Fazua 'progressive assistance' system is said to feel like riding a non-ebike.
The motor is positioned at the bottom end of the down tube and its battery further up the tube. They are removable as a single unit to easily make a non-assisted bike on the Evation and Ride 50 models.
Controllers for Fazua motors can be offers both bar-mounted and top-tube integrated. Its' boost function can give an output of 450 watts.
The Ride 60 gives 60Nm torque. The motor weighs 1.96kg and is paired a 432Wh capacity battery weighing 2.3kg.
The Fazua Ride 50 has 58Nm torque and the motor weighs 1.80kg, powered by a 252Wh battery which weighs 1.4kg. There are two versions, the Trail and Street.
The Fazua Evation motor and battery is the original Fazua unit. It gives 55Nm torque and weighs 4.6kg for the entire motor, battery and drive pack.
Yamaha ebike motors
Yamaha makes five different motors. Haibike and Giant (which rebrands the motors as their own) are the major customers .
The PW-X3, designed for eMTBs gives 85Nm torque
The PW-CE gives an output of 50Nm
The PW-X2 can reach speeds of up to 45mph and offers 500 watts maximum power
These motors can be paired with external and internal batteries with 400Wh to 600Wh capacity.
Specialized ebike motors
Specialized uses its own brand motors which are manufactured by German brand, Brose. The more powerful range is used in Specialized 4x You models with the lighter-weight and less powerful motor used on its Turbo SL range, named 2x You.
The lSL 1,2 motor has a torque output of 35Nm and is powered by a 320Wh battery
The Specialized 2.2 motor has 565W peak power (but rated 250W continuously) and 90Nm peak torque
The 2.0 motor has 70Nm peak torque
Specialized ebikes can be paired with batteries between 500Wh and 710Wh
They have a range of up to 130km and around five hours ride time
The range can be extended up to 195km with its Range Extende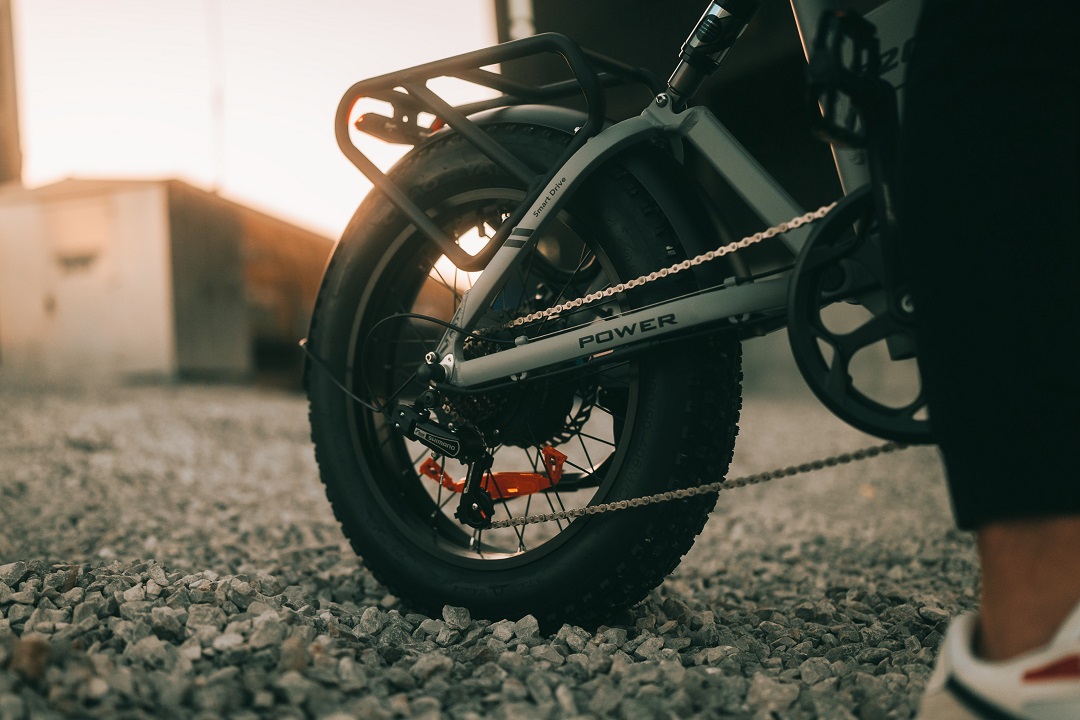 Below we have made a table of the parameters to help you compare:
Bosch motor parameters
| | | | |
| --- | --- | --- | --- |
| Model | Weight | Peak power | Peak torque |
| Bosch Active Line | 2.9kg | 250 watts | 40Nm |
| Bosch Performance Line CX | 2.9kg | 250 watts | 85Nm |
| Bosch Performance Line CX | 2.9kg | 250 watts | 85Nm |
| Bosch Cargo Line | 2.9kg | 250 watts | 85Nm |
| Bosch Active Line Plus | 3.2kg | 250 watts | 50Nm |
| Bosch Performance Line Speed | 2.9kg | 250 watts | 85Nm |
| Bosch Performance Line | 3.2kg | 250 watts | 75Nm |
Bosch ebike batteries have capacities ranging from 300-725Wh and weigh from 2.5-4.0kg
Shimano motor parameters
| | | | |
| --- | --- | --- | --- |
| Model | Weight | Peak power | Peak torque |
| Shimano Steps E7000 | 2.8kg | 250 watts | 60Nm |
| Shimano Steps EP6 (EP600) | 3.0kg | 250 watts | 85Nm |
| Shimano Steps EP8 (EP801) | 2.7kg | 250 watts | 85Nm |
| Shimano Steps E5000 | 2.4kg | 250 watts | 40Nm |
| Shimano Steps E6100 | 2.8kg | 250 watts | 60Nm |
Shimano ebike batteries have capacities ranging from 418-630Wh and weigh from 2.6-3kg
Fazua motor parameters
| | | | |
| --- | --- | --- | --- |
| Model | Weight | Peak power | Peak torque |
| Ride 60 | 2.0kg | 450 watts | 60Nm |
| Ride 50 Trail/Street | 1.8kg (plus 1.2kg for the bottom bracket) | 350 watts | 58Nm |
| Evation | 1.9kg (plus 1.3kg for the bottom bracket) | 450 watts | 55Nm |
Fazua ebike batteries have capacities ranging from 350-450Wh and weigh from 1.4-2.3kg
Yamaha motor parameters
| | | | |
| --- | --- | --- | --- |
| Model | Weight | Peak power | Peak torque |
| Yamaha PWseries CE | 3.0kg | 250 watts | 50Nm |
| Yamaha PWseries TE | 3.4kg | 250 watts | 60Nm |
| PWseries S2 | 2.9kg | 250 watts | 75Nm |
| Yamaha PW-X2 45 | 3.1kg | 500 watts | 80Nm |
| Yamaha PW-X3 | 2.8kg | 250 watts | 85Nm |
Yamaha ebike batteries have capacities ranging from 400-600Wh and weigh from 2.8-3.8kg